By choosing a vehicle on a personal leasing deal or business lease deal, you can avoid some of the large upfront costs you have to face when buying the vehicle outright. You also may already own a vehicle for personal use and would like a second vehicle for business use. Using one car for both can cause a lot of issues, which is why it's massively beneficial to get a separate vehicle purely for business purposes.
The benefits of business contract hire are similar to that of personal, in the sense that they both allow you to get your ideal vehicle for an affordable monthly cost. The lease deals that we offer can make life easier when it comes to choosing a vehicle and, in the case of business leasing, we can also provide fleet leasing options to put your staff in top-quality vehicles. This can help with cash flow, and, by using our fleet management system, you can track data in real-time, allowing you to effectively oversee your fleet.
To explore our range of business and personal vehicle leasing deals, you'll find them on our website alongside the hottest deals that we are currently offering. If you have any questions about our business or personal leases, or need help with choosing the right one for you, please call us on 0344 264 4177 to speak to a member of our dedicated team. Alternatively, you can email us at info@vavoomleasing.com with your message. Our office is located in Cheadle, which allows us to provide an excellent service to the local areas of Macclesfield, Northwich and Manchester, including cities nationwide such as Preston, Wolverhampton and Cambridge.
Personal Car Leasing Explained
Personal leasing offers a wide range of benefits for those who like driving the latest vehicles and want to avoid massive upfront costs for new models. Breaking down large price tags into affordable monthly payments is one of the reasons personal leases are so appealing. This also allows those who are working on a budget to secure a vehicle they may have previously thought was out of reach. The payments are likely to be more manageable too, allowing you to manage the payments more effectively, than paying a large sum upfront. There are other ways a lease deal can benefit your cash flow too. For example, if you chose maintenance or breakdown cover as an add-on, this would ensure that you were covered in the event of an accident and help you to avoid being caught out by costs that have come out of nowhere.
When choosing your lease deal on your dream vehicle, you'll be able to choose terms that suit you, such as the length of the lease, initial rental period and the annual mileage. The length of the lease will determine how long you will have the car for, before returning it back to us. The initial rental period will be the first payment you make towards the vehicle and is outlined underneath the lease cost on our deals pages. The annual mileage will allow you to select how many miles you think you will travel and will be set as your limit. If you travel more than your mileage limit, you may be subject to excess mileage charges.
Leasing a vehicle is a great alternative to buying the vehicle outright and means that once you've finished your lease, you can get a brand-new car. This means you don't have to worry about driving around an outdated car or worry about wear and tear occurring over a number of years. Choosing a new lease deal after your previous one ends will make it easy for you to always have a new car to drive around. When applied to day-to-day usage, this allows you to choose vehicles that are fuel-efficient and save money on running costs. If you're opting for an electric vehicle on a lease deal, this will allow you to enjoy the latest EVs that feature modern technology.
Electric vehicles are increasing in popularity as better technology becomes available and new models are produced by reputable brands. EVs are also great for the environment and allow drivers to significantly lower their carbon footprint when they switch from a combustion engine vehicle to an electric one. However, making the switch can be expensive if you're buying outright, especially if you're looking for a high-end and reliable EV such as a Tesla. There are also other parts of life driving an EV that you'll need to consider, such as a home charging station so you don't have to rely on public charge points. At Vavoom, we offer a range of deals on some of the best electric vehicles on the market today, making your dream EV more affordable. We have also partnered with Project EV, who supply top-of-the-range charging stations, and, with grants from the government, you can save up to 75% on your home-charging points.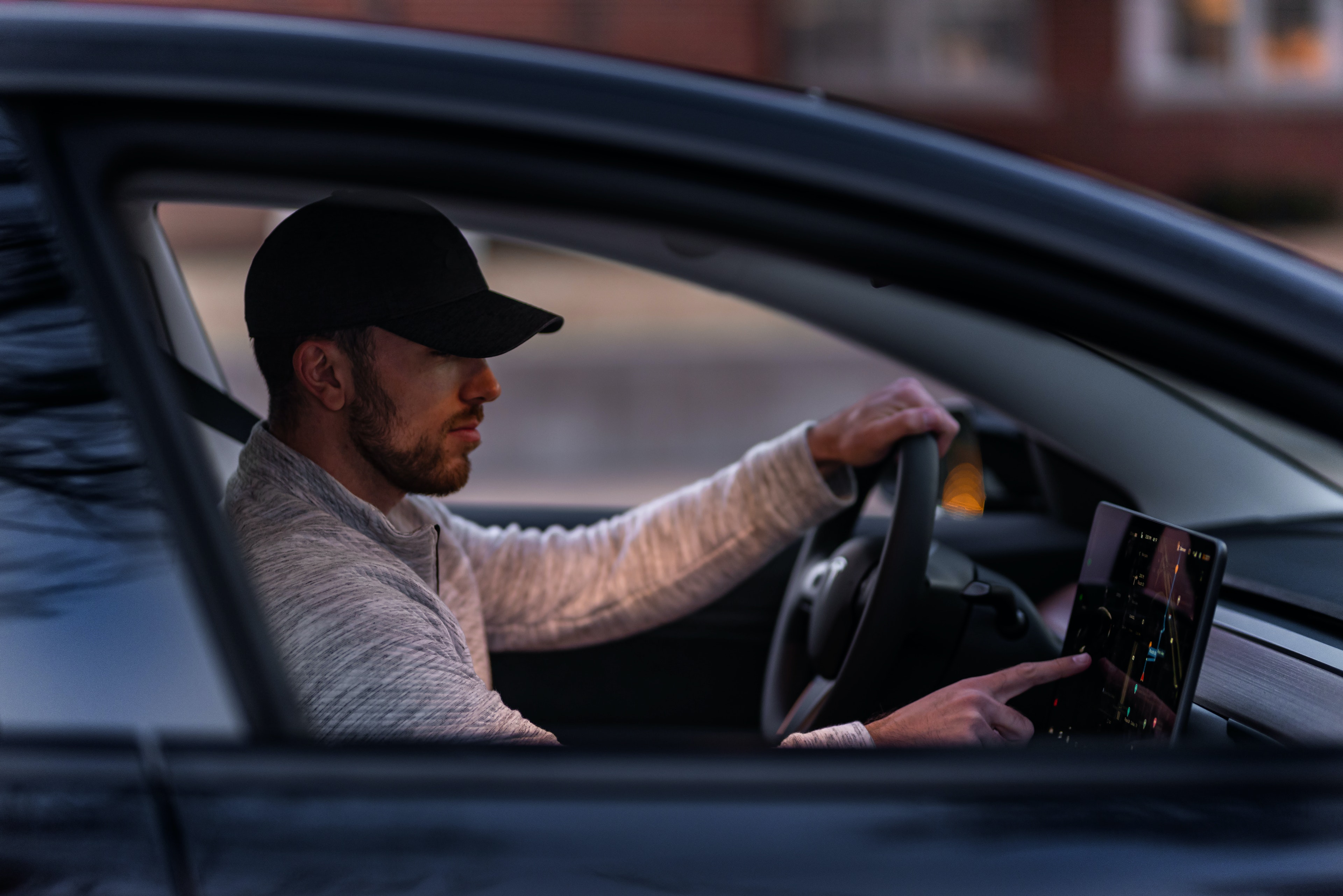 Business Leasing Explained
When leasing a vehicle for business, you can enjoy a range of benefits that will make acquiring one or more vehicles more feasible. Buying vehicles can be a huge undertaking in terms of cost for businesses of all sizes, especially if you need a fleet of vehicles for your staff. Buying an entire fleet of vehicles and using your own systems of management and data-keeping can not only be extremely costly but difficult too. As a business owner, you would have to be able to pay large sums of money upfront to acquire the vehicles and ensure you have money set aside for maintenance and breakdown costs too.
Business car leasing not only reduces upfront costs but also removes a lot of the hassle and improves your ability to manage multiple vehicles. Whether you're looking to acquire one, two or more vehicles for business use, a lease deal can make that easier and make it happen sooner if you don't have the funds readily available. Once the lease deal has begun, you can factor the monthly payments into your budget and monthly outgoings, which could allow you to lease more vehicles at once, should you need them. One key difference between a personal and business lease deal is that, as a business, you're able to claim back up to 100% VAT on your lease rental, if you are VAT registered.
When leasing for a fleet, you're able to get a deal with multiple cars on one lease, for easy, cost-effective management. Using our fleet management system, you're able to track important data relating to your fleets such as fuel consumption and distance travelled. This allows you to manage and adjust your fleet should you wish to improve or streamline your operation. Not only are you able to manage the vehicles in your fleet, with business contract hire, but you're also able to ensure the vehicles you choose are reliable and positively reflect your brand image.
When buying one vehicle for business use, it's likely you plan to use it for a number of years before getting rid. The main issue with this is that vehicles depreciate over time, which means if you were to buy a new model at full price and use it for several years before attempting to sell, it's almost certain that you would be making a loss when you sell it. This is even more pertinent when buying fleets, as you'll be making a loss on multiple vehicles, should you try to sell. With a fleet on a business contract hire, you won't have to worry about making a loss on multiple vehicles as you can simply return the vehicles to us and begin a new lease on a fleet of new vehicles. This avoids you making a loss and will save you a lot of money, as you won't be able to sell your depreciated fleet and use those funds to buy a fleet of brand new vehicles.
If you have a vehicle for personal use but also use it for business, this can pose a lot of issues. Using a car in both areas of your life can lead to complications with costing, potential damages and the vehicle being incapable. For example, splitting up petrol costs between personal use and business expenses can be extremely difficult when it's just one vehicle. If your work requires you to transport goods and equipment, it's possible your personal car will become damaged, through accidents or accelerated wear and tear. It's also possible that it isn't big enough and doesn't have the room to accommodate all of your equipment, which could hinder your work. By leasing a business vehicle, however, you can choose one which is reliable, modern and more than capable of meeting your requirements.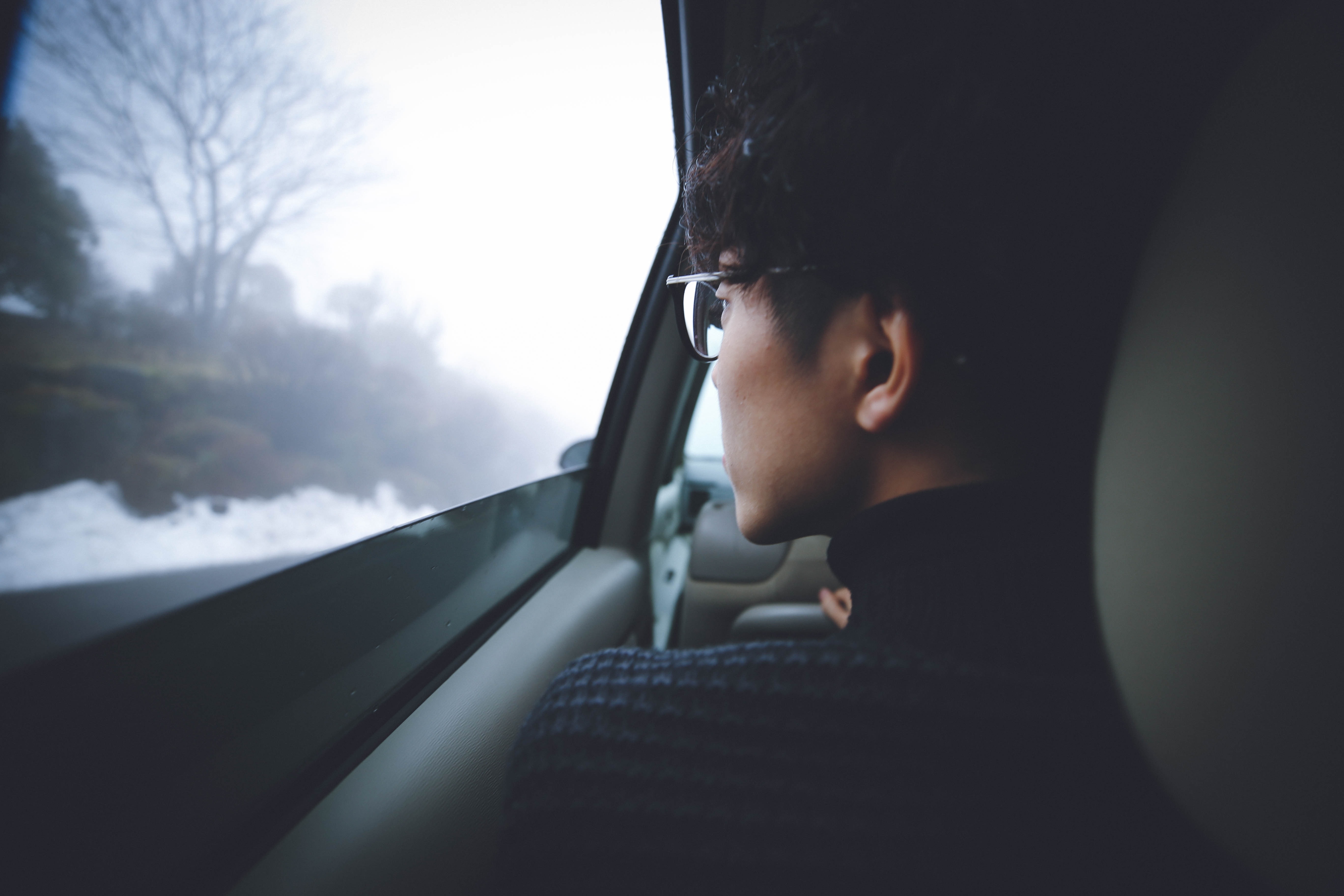 Business & Personal Leasing at Vavoom - Get in Touch
At Vavoom, we pride ourselves on providing top business and personal leasing deals on a wide range of brands and models. We understand that monthly rentals costs can be far more affordable for some than upfront costs, which is why we aim to offer lease deals on as many models as possible, to help you drive your dream car. We also have a selection of special offers, which are updated regularly so keep your eye out for the hottest deals available on our site. From leasing agreements with maintenance packages and breakdown cover, to custom mileage restrictions, are deals are customisable to you, to ensure your needs are met.
We have a firm eye on the future and believe everyone should do their part to help the environment. At Vavoom, we have an entirely electric fleet to lower our carbon footprint and also offer a range of deals on electric and hybrid vehicles from reputable brands such as Tesla, Volkswagen and Nissan. Explore our electric vehicles leasing options to secure your personal or business lease on a brand new EV.
As a company that puts its clients first, we take customer service seriously, which means we're on hand to help every step of the way. To speak to a member of our team directly, you can call us on 0344 264 4177 or email us at info@vavoomleasing.com with your message. We'll get back to you as soon as possible and do our utmost to provide the support you need. Our office is located in Cheadle, which allows us to comfortably service the local areas of Warrington, Manchester and Rochdale, including cities nationwide, such as Nottingham, Southampton and Norwich.