Need a vehicle ASAP? No worries. We've got you covered with our flexible hire vehicles, and we can get one to you within a week.
Choose any of the vehicles listed below, and you can keep it for at least three months.
If you need a car quickly, you better act fast because this stock is always on the move! Call us on 0344 264 4177 to check the latest availability.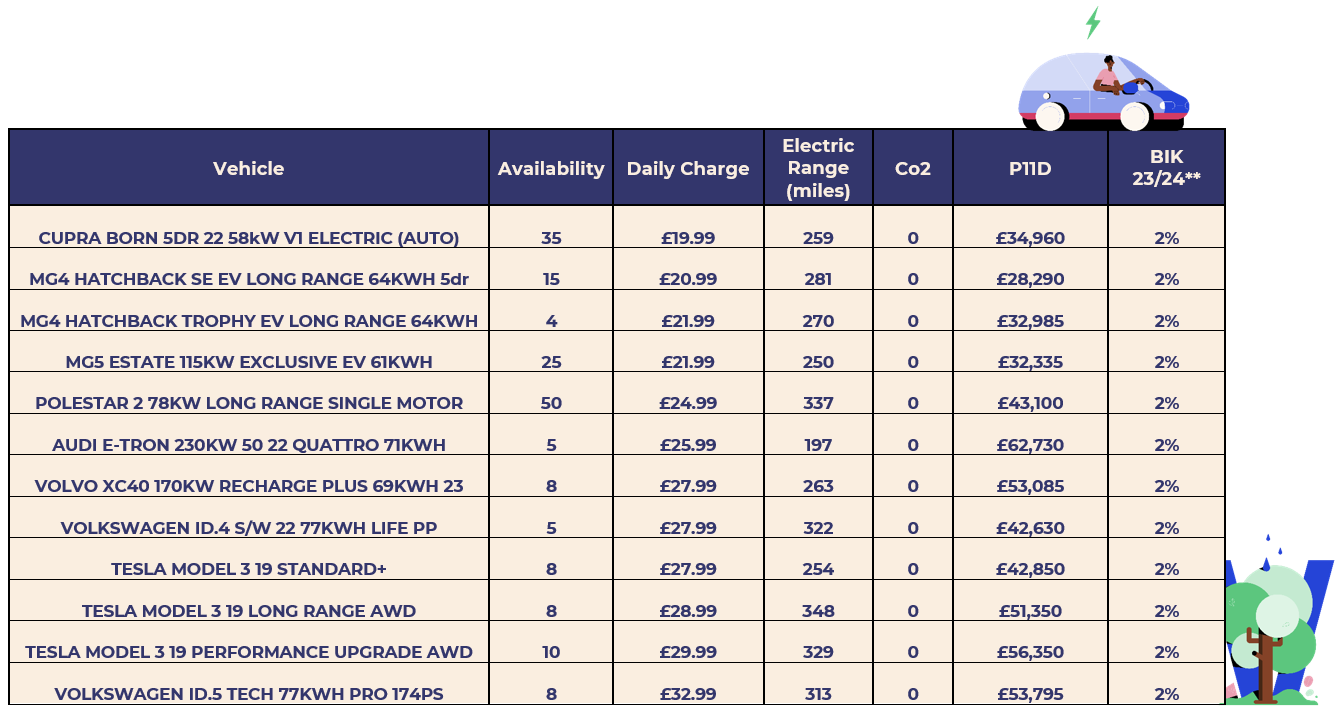 Please note all vehicles subject to availability
* Price excluding VAT. Based on 20k miles per annum. 30k and 40k tariffs are also availbile.
** Estimated BIK, please see/refer to HMRC for advice and confirmation.